(adopted)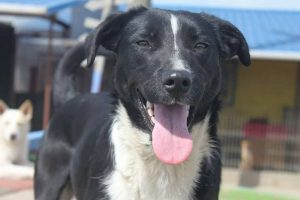 Happy birthday to you,
Happy birthday toooo youuu,
Happy birthday to youuuuuuu,
Happy birthday toooooo youuuuuuuuu!
We love you, baby!
J.J. (aka Jetje) is 2 years old today!
2 years together from the very first second of her life, 2 years of struggle, tears, vaccines, spaying, dewormings, happy moments, sad moments, hopes and disappointments.
What better present for this sweety than finding her a family ?